YOUR DONATION MAKES AN IMPACT.
We're leading Queenslanders in a partnership against cancer.
Did you know you can also donate offline?
The services you can fund
Change lives with recurring donations
Why become a Regular Giver?
Great or small, your monthly donation provides more predictable funding for Cancer Council Queensland. By planning ahead and allocating resources more efficiently, we can ensure your donation has the greatest possible impact to Queenslanders impacted by cancer.

Donations over $2 are tax-deductible and, at the end of the financial year, we'll send you a receipt to assist with your tax return.
Where does my monthly gift go?
Leave a gift in your Will to make a lasting contribution to research, education and support services for cancer patients.
The fun is endless when fundraising for Cancer Council Queensland's research, support and prevention services! You can help us get closer to a cancer free future.
Learn skills in a field you're passionate about, meet like-minded people and make an impact on your community with Cancer Council Queensland.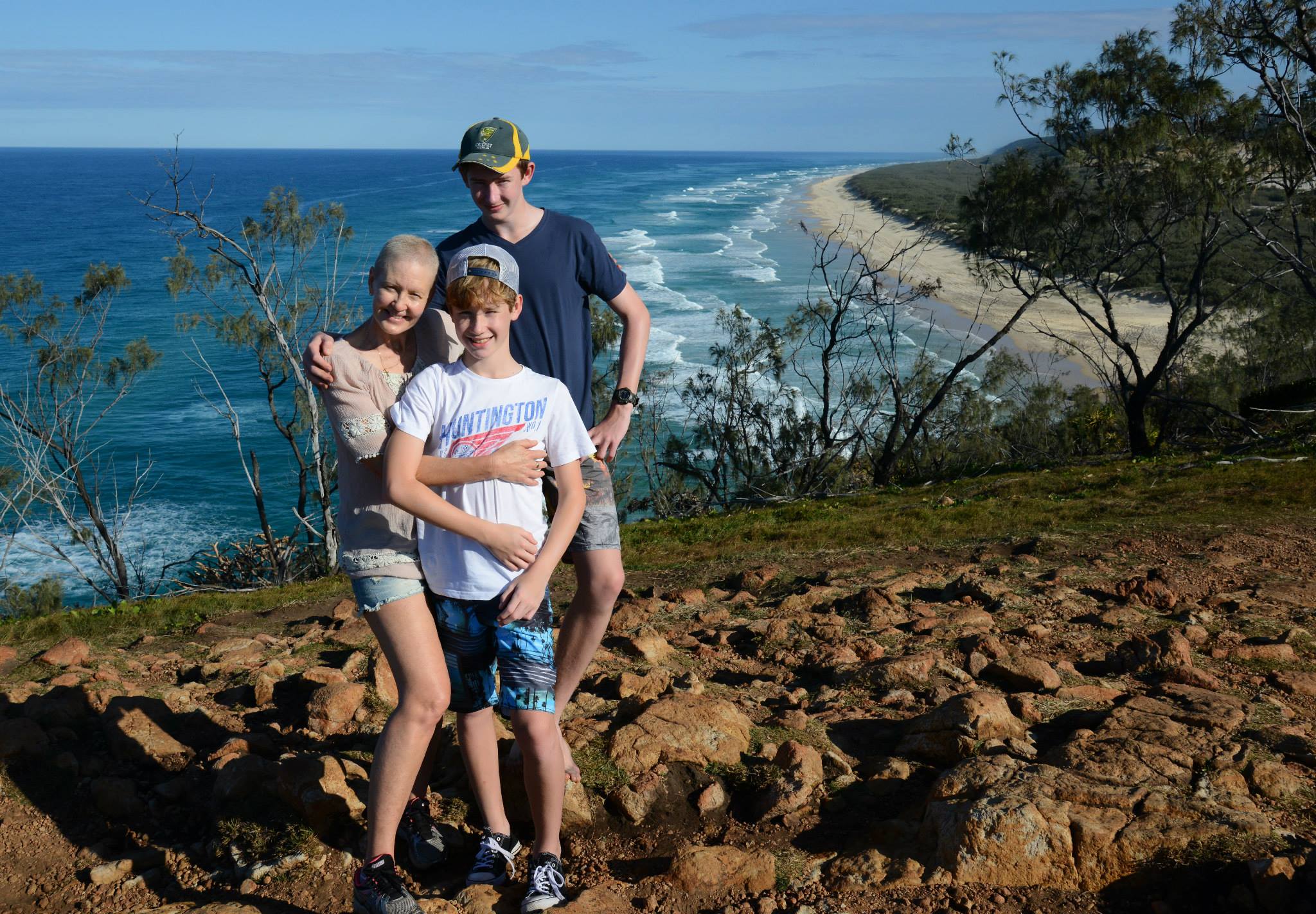 When someone close to you passes away, a donation to Cancer Council Queensland can make an impact.
"I cannot tell you just how helpful Cancer Council Queensland were! I had a place to stay and transport so I could access my chemo treatment."
"They [Cancer Council Queensland] offer an amazing service in terms of counselling and someone to talk to if you need to. And It's free, so the amount of support you get blows you away."
"When you find people like Cancer Council who are so willing to help you, you can concentrate on your treatment more so than accomodation and transport."
Frequently Asked Questions
Is my donation tax deductible?
Yes, all donations over $2 to Cancer Council Queensland are tax deductible.
Will I receive a tax receipt?
Absolutely! You can access your tax receipts at any time using the donor login here.  
You will also receive one annual tax receipt at the end of the financial year, which we will endeavour to send by mid-July each year. You can use this receipt to claim a tax deduction for donations over $2 to Cancer Council Queensland. 
Where do my monthly gifts go?
Cancer Council Queensland funds research and support services to best meet the needs of Queenslanders with cancer. This includes investment in research each year as well as our 13 11 20 support line, accomodation lodges for patients and carers, transport and other practical support services. 
Can I change the amount of my monthly gift? How?
How often are funds taken from my account?
As a regular giver, your chosen donation amount will be automatically debited from your nominated bank account or credit card each month. If you'd prefer to donate on a quarterly, bi-annual, or annual basis, please contact us at donorrelations@cancerqld.org.au. 
How do I update my credit card details?
Our Direct Debit Request Service Agreement
The Direct Debit Request Service Agreement is an agreement between Cancer Council Queensland (CCQ) and you. You have authorised CCQ to deduct funds from your bank account as donations to CCQ. Please read the agreement carefully. The agreement outlines CCQ's obligations to you as a Direct Debit User and your responsibilities as a donor. 
Please keep this agreement for future reference. It can also be found here and will be mailed to you after CCQ has procesed your Direct Debit request. 
How does Cancer Council Queensland protect my private information?
Cancer Council Queensland supports the importance that the community places on maintenance of confidentiality of individuals' personal and/or sensitive information. This extends to the collection and management of information held in its records regarding individuals. You can learn more about we do this by viewing our privacy policy here. 
Can't find the answer to your question?
You can email us at donorrelations@cancerqld.org.au or call us on 1300 66 39 36. Alternatively, you can write to us at: Cancer Council Queensland, PO Box 201, Spring Hill Qld 4004.