My daughter died with hope. Children should live with hope.
Be the difference between life or death for children like Missy.
What does hope mean when your child is diagnosed with cancer?
In one word - everything.
When Missy was just 13 years old, she was diagnosed with pure erythroid leukaemia - her third diagnosis of cancer in four years.
It was a cancer so rare, the doctors at first couldn't tell what it was.
Missy's Mum Anj recalls the devastating blow of this diagnosis.
After trying everything they could, the doctor said, 'Look, things aren't great, Missy. We've run out of options.'
No parent or child should ever have to hear these words. Yet each year, hundreds of families across Australia do.
You can change this today with a donation to childhood cancer research.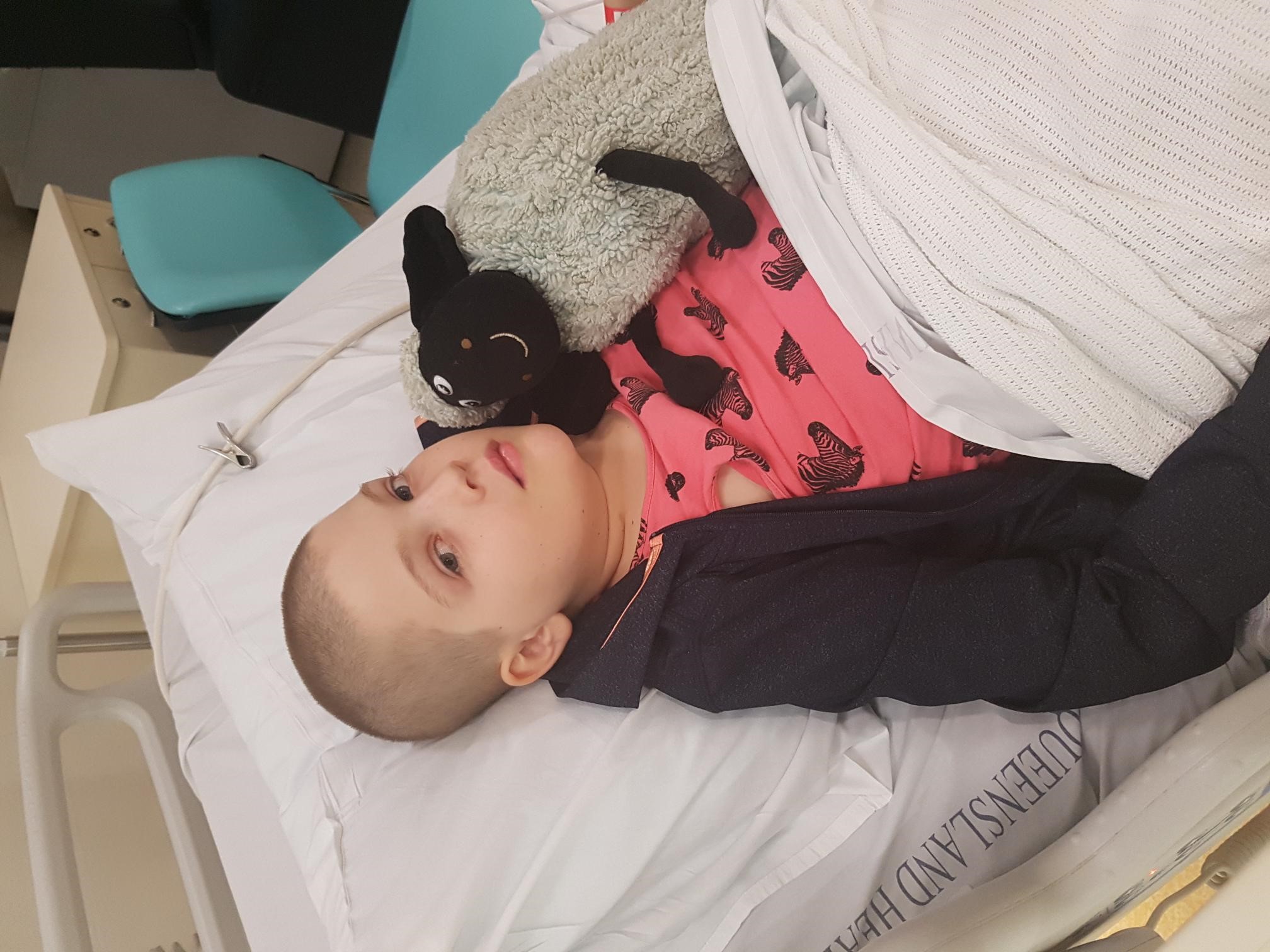 Cancer Council Queensland's research, made possible because of our generous supporters, has already achieved so much.
"We have already seen huge improvements over the past few decades in treatment," says Professor Joanne Aitken, General Manager of Research at Cancer Council Queensland.
"Yet still, not all children who get childhood cancer can be cured, sadly. That's the stage we want to get to - so there is still a long way to go. There are hundreds of different sorts of childhood cancer and we urgently need more funding to understand the fundamental biology, the genetics and causes of each one."
Your donation today will help fund the tools researchers need to find more effective treatments that will save children's lives.
In Missy's case, research meant hope for another chance of survival.
Her doctor had one drug left to try - a drug normally prescribed to adults with breast cancer.
That night, Missy and Anj wrote a list of the things Missy wanted to live for. She wanted to see her sister graduate. She wanted to finish high school and become a cancer researcher.
Missy went to bed that night with hope in her heart. The doctors thought they had found a solution.
But Missy didn't wake up.
Two days later, she breathed her last breath.
Across Australia, a hundred families will live unspeakable moments of agony like this every year.
It shouldn't be this way.
Will you donate towards life-saving research that will find better ways to treat and cure childhood cancer?
Hope is a form of treatment. Right up until the end, my daughter had hope.
A future free from childhood cancer is not something we are hoping for - it is something that we will achieve.
But we need to get there faster - for the sake of children like Missy and their families.
To a child and a family living with cancer, hope is everything.
Your gift to childhood cancer research means that more children with cancer have a reason to hope - for better survival outcomes, and longer, healthier lives.
Please donate today.
There is no silver lining in this story, other than this; I know my daughter's last emotion wasn't fear, it was hope.