This Christmas, give a child the gift of living
Maddison was only four years old when she was diagnosed with a rare form of cancer. By donating, you can be the difference between a child being alive and living a life.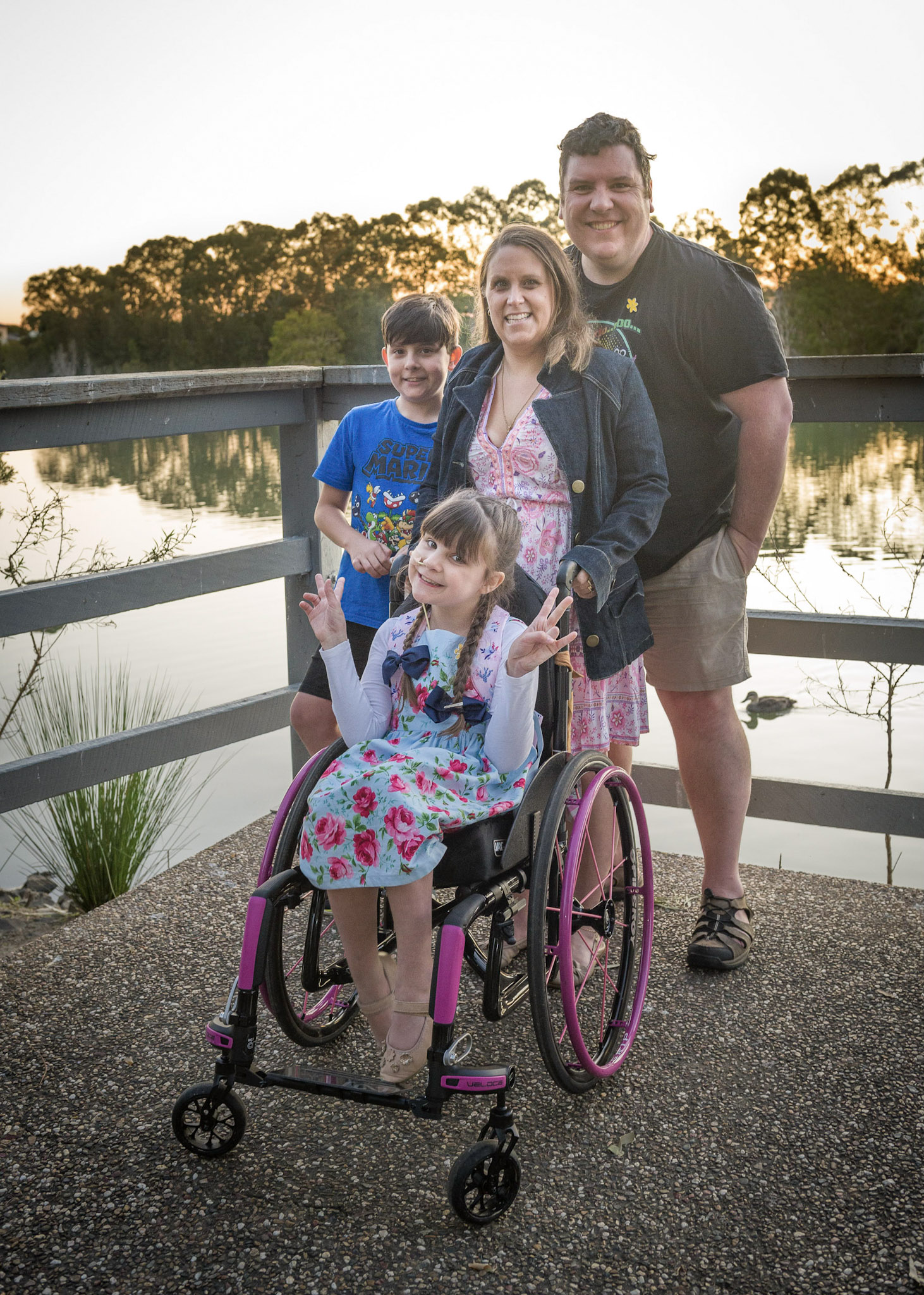 Christmas is a joyful time. It's when families and friends come together to create meaningful, cherished memories. For children, it's an especially exciting and magical season.

Yet many children across Queensland who are living with the effects of cancer and treatment, are yet to experience a Christmas full of life.

This year, Christmas is even more special for ten-year-old Maddison and her older brother Andrew. After Maddison was diagnosed with soft tissue sarcoma at the age of four, the inseparable pair were forced to spend many Christmases apart, as Maddison underwent lifesaving yet aggressive treatments.
Thankfully, Maddison is now free from active disease, but the chemotherapy, radiation therapy and surgeries that saved her life have left her with permanent, debilitating side effects. Although Maddison survived her cancer, she can't enjoy many simple childhood experiences like swimming in a public pool or playing at friends' houses.
Due to Maddison's diagnosis, last year was the first year in five years that the Challen's managed to spend Christmas Day together. Watch the video below to hear about their journey as a family.
On average, around 800 children are diagnosed with cancer each year in Australia.

Encouragingly, Australia has the lowest childhood cancer mortality rate of all G20 nations.

However, two out of three children who survive cancer will experience permanent side effects, such as impaired organ function, infertility, chronic pain and psychological trauma.
Cancer robs children of their childhood, but it doesn't need to be this way
Your donation can fund cutting-edge research into kinder, more effective treatments that won't just improve survival outcomes for children like Maddison, but will give them a better quality of life as they move beyond cancer and into their futures.
Children have their whole lifetimes ahead of them. This Christmas, give children like Maddison the opportunity not just to survive, but to thrive.
This Christmas, give a child the gift of living their life to the fullest
Cancer Council Queensland's mission is to reduce the burden of cancer, and that means investing in cancer research today. With your help, we will develop kinder, more effective treatments that ensure children not only survive their cancer, but can live long, healthy lives.


Your donation will directly fund cancer research projects that improve outcomes for children at all stages of their cancer experience, from diagnosis through treatment and beyond.


Your gift to ground-breaking research this Christmas will ensure that all children impacted by cancer can move forward into the fullness of their futures.